D-Force cannot exist without the help of sponsors.

We want to introduce the D-Force Program into schools throughout Victoria, to help communities protect themselves.

By sponsoring D-Force you demonstrate that your organisation cares about the community and has a desire to make a difference. More importantly, you will be helping to save lives. We need a whole community effort to solve this problem.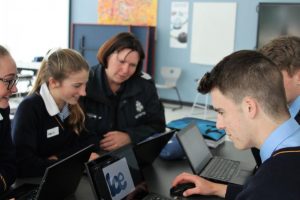 We welcome interest from the community, so if your question is now answered here, please feel free to contact us.
How do you know the program works?
We have trialled the D-force program in schools.  The trial was supported by an evidence-based approach and collaboration from experts in the fields of education, health and law enforcement.
We worked with students to develop a games-based approach that engages kids in understanding the facts about the drug Methamphetamine, knowing how to seek help, and how to defend their friends.
The initial trial involved students, schools, police officers and social workers, backed by research from Deakin University and RMIT University.
We need your help to continue our work to build a program that is robust, evidence-based and successful.
What will our sponsorship provide?
Your sponsorship will help us to:
• develop instructional materials
• develop explanatory videos – step-by-step process
• develop drug, medical, help, law-enforcement knowledge-base
• develop healthy activity database
• set up a Learning Management System
• deploy learning materials
• validate the approach with pilot schools.
Are there other ways we can assist?
If you would like to sponsor or support D-Force beyond the scope of what is mentioned here, please feel free to contact us to discuss your ideas.
Register your interest as a sponsor of the D-Force program here.